Spotlight Charities
Introducing Our 2023 Spotlight Charity:

406 For Kids
406 for Kid's
mission is to spread joy, happiness, and fun during the struggles of childhood illness for kids and their families. We turn crappy into happy by giving parents and families a break and moral support while their child is hospitalized.
Lori and the gang at 406 For Kids will be unveiling "The Sunshine Factory" in the spring of 2022.
The Sunshine Factory is a warm, home away from home during the struggles of childhood illness and injury, and will be just steps from the front door of Montana Children's Hospital.
It will offer a quiet space away from the noise and chaos of the hospital. A serenity floor for Momma, a playroom for siblings, and a common space to enjoy a bit of peace and quiet, and a warm meal to temporarily forget the struggles next door at the hospital.
Lori Williamson
Founder
---
Angel Flight West
Angel Flight West  is a nonprofit, volunteer-driven organization that arranges free, non-emergency air travel for children and adults with serious medical conditions and other compelling needs. Our network of 1,600 pilots throughout the 13 western states donate their aircraft, piloting skills, and all flying costs to help families in need, enabling them to receive vital treatment that might otherwise be inaccessible because of financial, medical, or geographic limitations.
---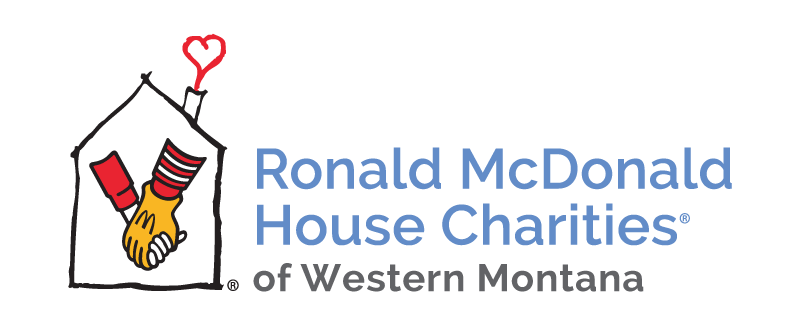 Ronald McDonald House
The mission of Ronald McDonald House Charities of Montana is to create, find and support programs that directly improve the health and well being of children. Guiding us in our mission are our core values:
Focusing on the critical needs of children.
Celebrating the diversity of the programs we offer and the staff, volunteers and donors who make them possible.
Staying true to our heritage of 29 years of responsible stewardship.
Operating with accountability and transparency.
---
Montana Hope
Begun in 1984 by the Association of Montana Troopers (formally the Association of Montana Highway Patrolmen), the Montana Hope Project originated from the strong desire of the Montana Troopers to give back to the communities that they serve. Officers wanted to establish a special service that would create a positive and rewarding impact both for the troopers, and for their communities.
The goal of the Hope Project is to make dreams come true for critically ill children in Montana. Today, the Montana Hope Project is a separate nonprofit organization funded by tax-deductible charitable contributions and donations. The Hope Project does not receive tax or governmental support and is not associated with any national wish-granting organization.